The next evolution of prostate MRI.
Be in the know with best-of-the-best human tissue mimics so you know, with near absolute certainty, how to monitor and treat prostate cancer.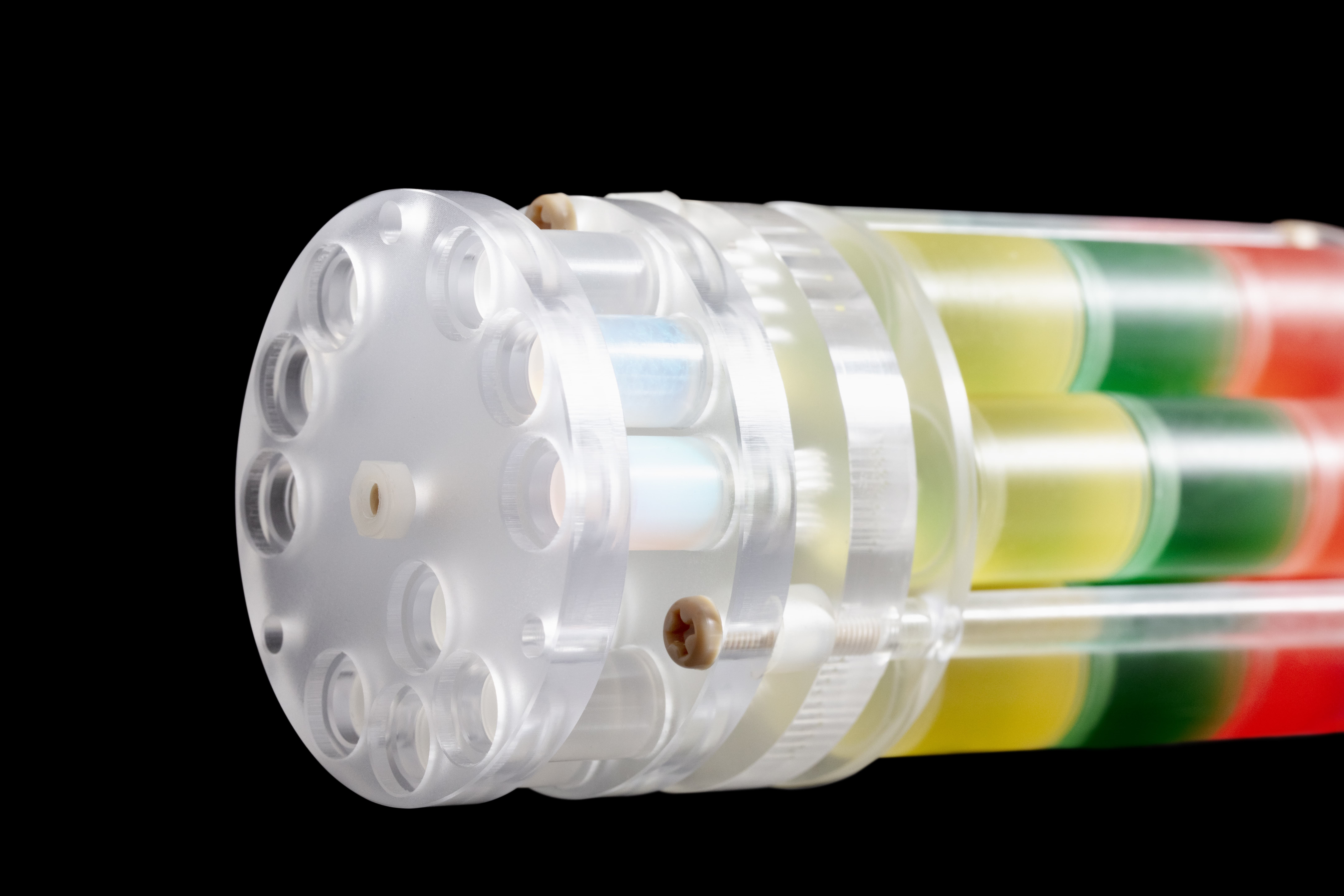 Expand the temperature range capabilities of MRI standardization with the one-of-a-kind

MR-readable thermometer
MRI standardization just got even easier with the integration of the CMRI patented LC MR-Readable Thermometer, developed in collaboration with NIST.1 Now qMRI advancers can standardize between 15°C and 24°C while simultaneously scanning the Diffusion Phantom.

1 | This product is covered by United States patent number 10,809,331.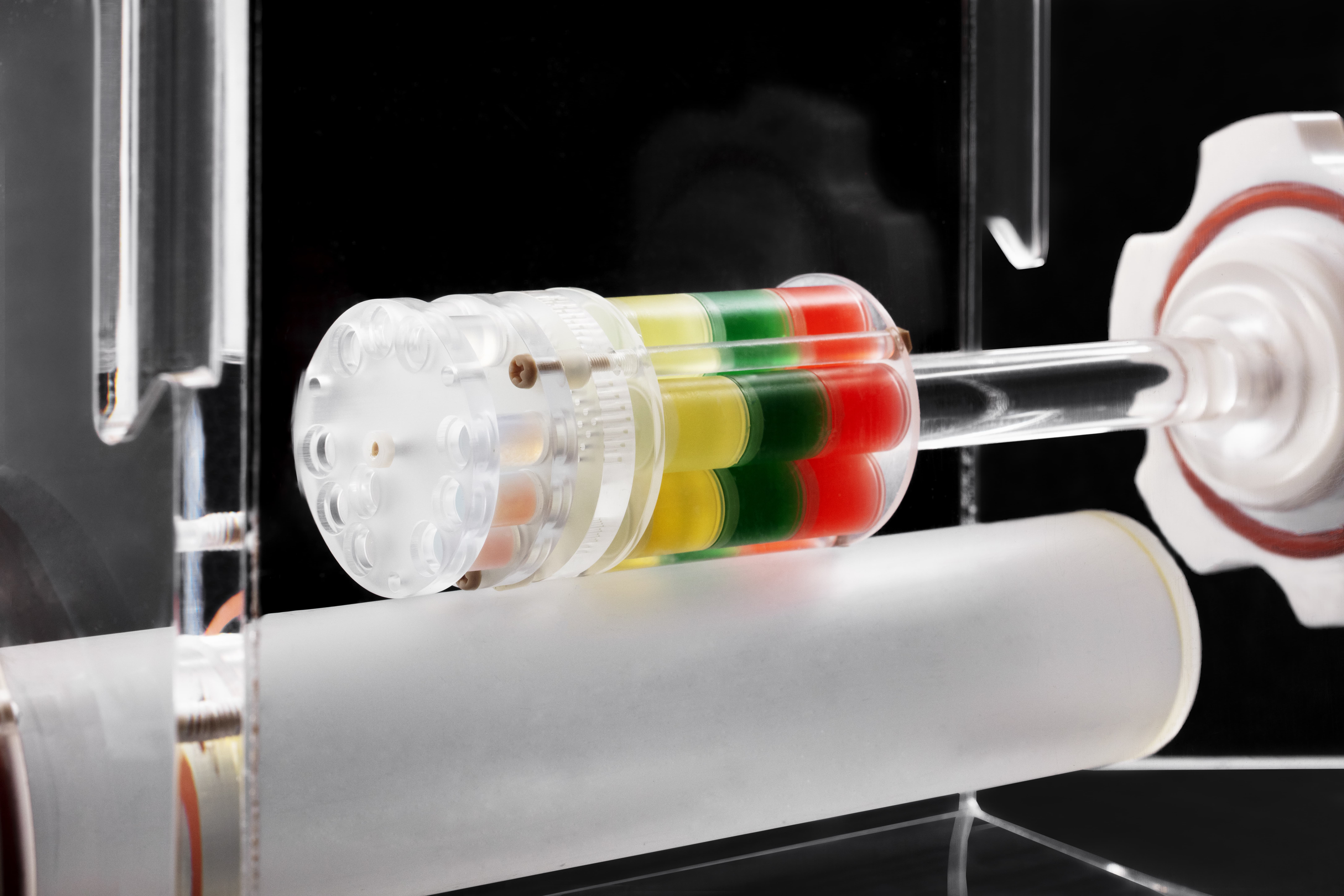 Contains seven cylinders filled with aqueous PVP solutions at varying concentrations from 0% up to 50% w/w qMRI experts can take accurate and precise ADC measurements.
NIST traceable T1 solutions, measured at 3T, occupy seven cylinders and encompasses the T1 range of 1989 ms – 125.9 ms. 
NIST traceable T2 solution occupies seven cylinders and encompasses the T2 range of 278.1 ms – 32.0 ms. 
Evaluated MRI Characteristics
B1 and B0 non-uniformity
Geometric linearity
Gradient amplitude
System center frequency drift (short time duration)
Resolution (high-contrast detectability and SNR (low-contrast detectability)
Accuracy and precision of T1 and T2 measurements
Accuracy and precision of the Apparent Diffusion Coefficient (ADC)
Map beyond
The Known

with
the CMRI Premium Prostate Phantom