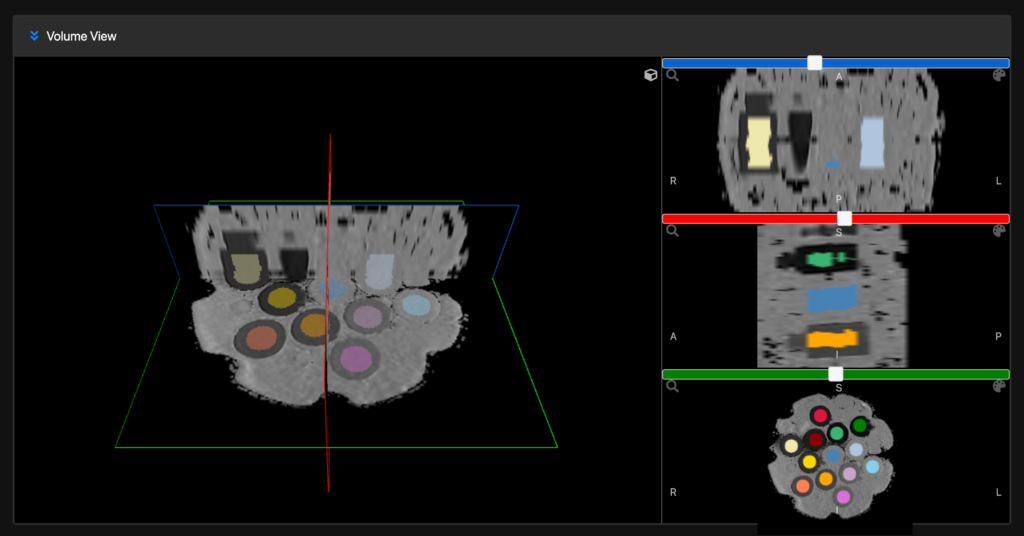 The Volume View allows you to observe the phantom vials in axial, coronal, and sagittal orientations.
Click and drag the viewfinders to observe the layers of the imaging phantom scan.
To expand the desired phantom image orientation, click the "search" icon in the upper left corner of the preferred orientation.