If this is your first time uploading a Study, your study will be uploaded without being placed inside a folder. If you wish to house the study in a folder, you may click the New Folder button. This is important because to share a study or series of studies, your data must be housed in a folder first before sharing. Only folders may be shared, not individual studies.
An individual study upload looks like this: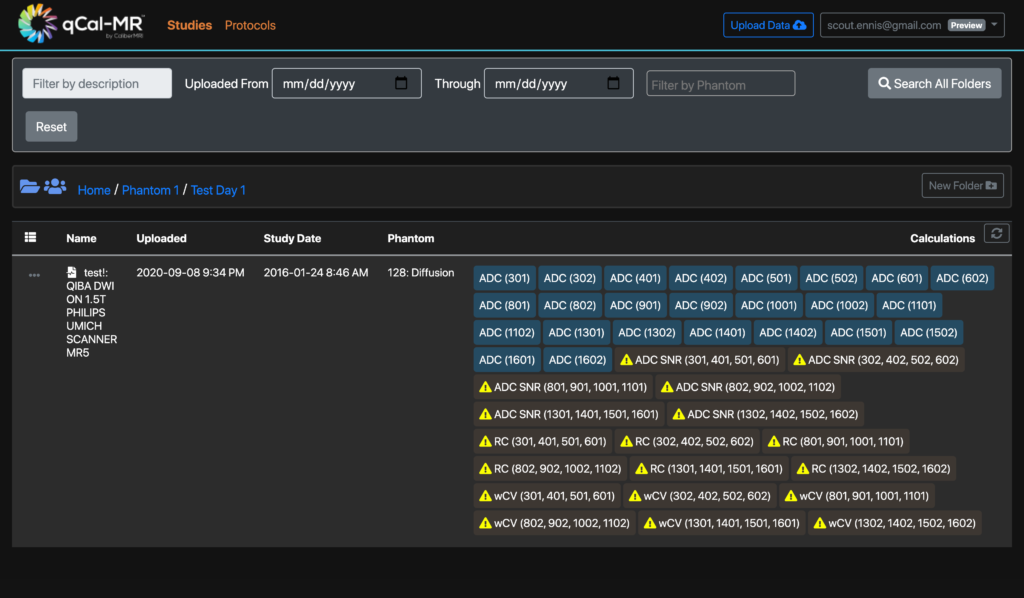 The buttons represent a calculation series within your study. In this particular study, certain calculation series may not have been fully compliant with qCal-MR protocol. This does not mean that they are completely non-compliant; rather, it is best to factor these feedback into your results. A calculation is non-compliant is indicated by a red triangle (not shown above).
Once you click on a calculation series button, your screen contains the following features, no matter which CMRI imaging phantom you're using: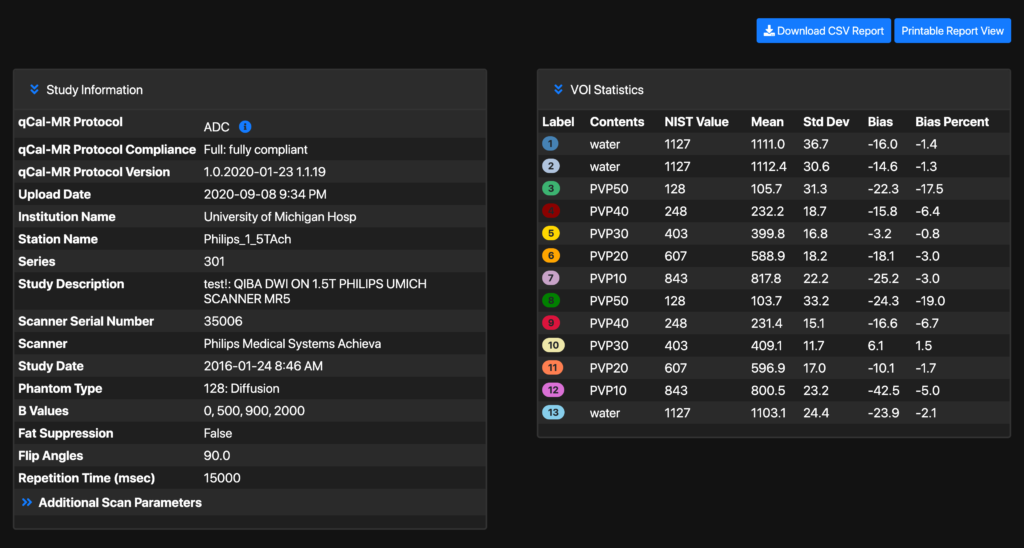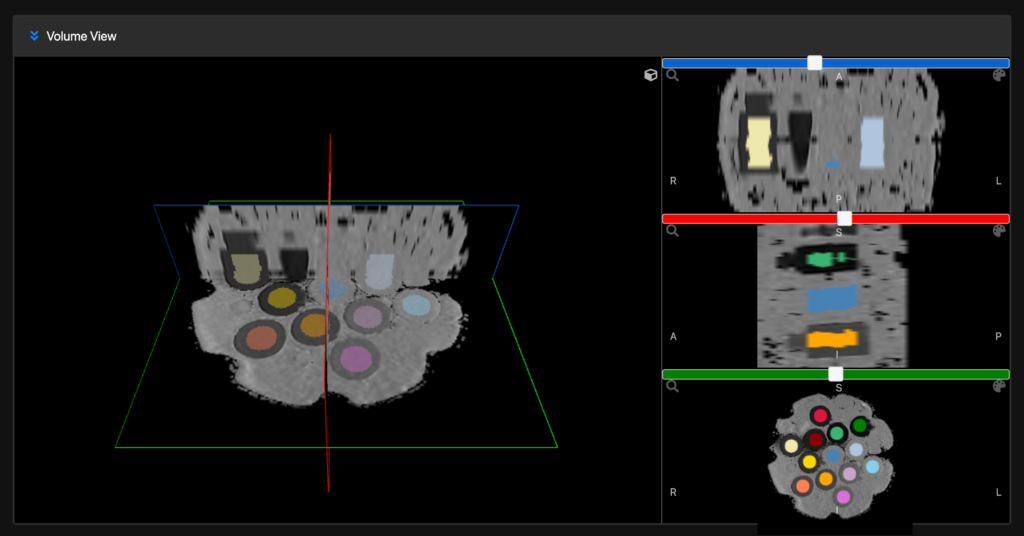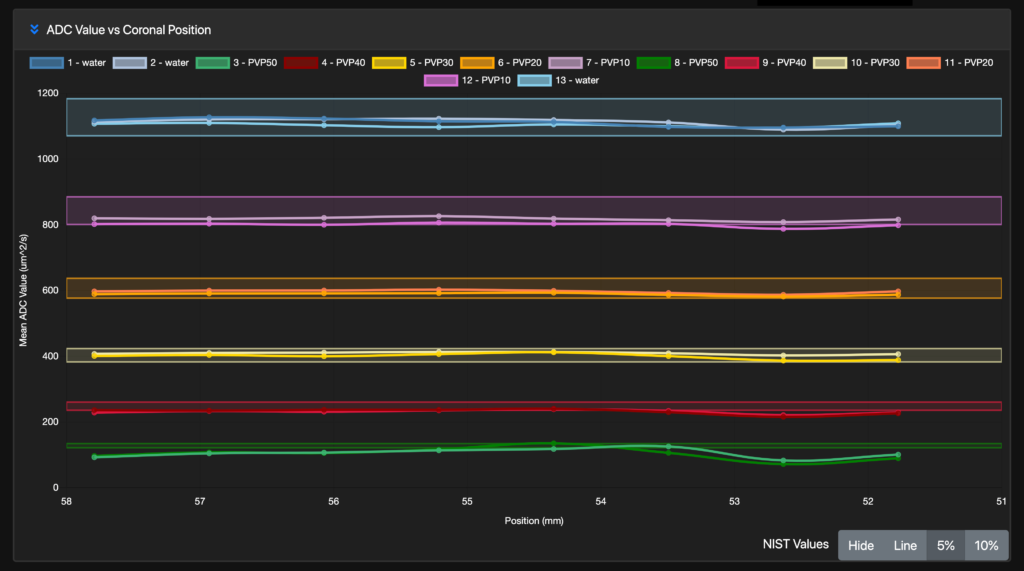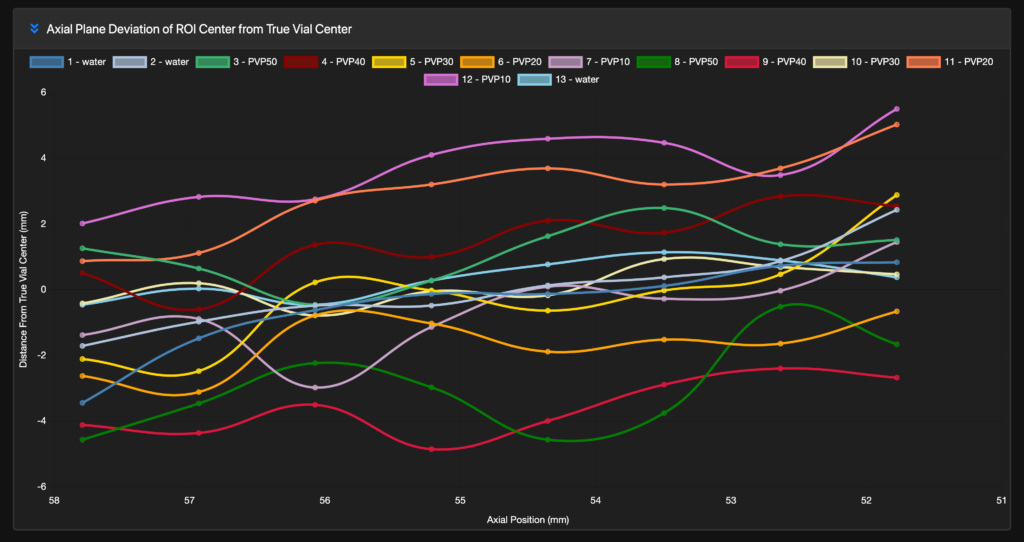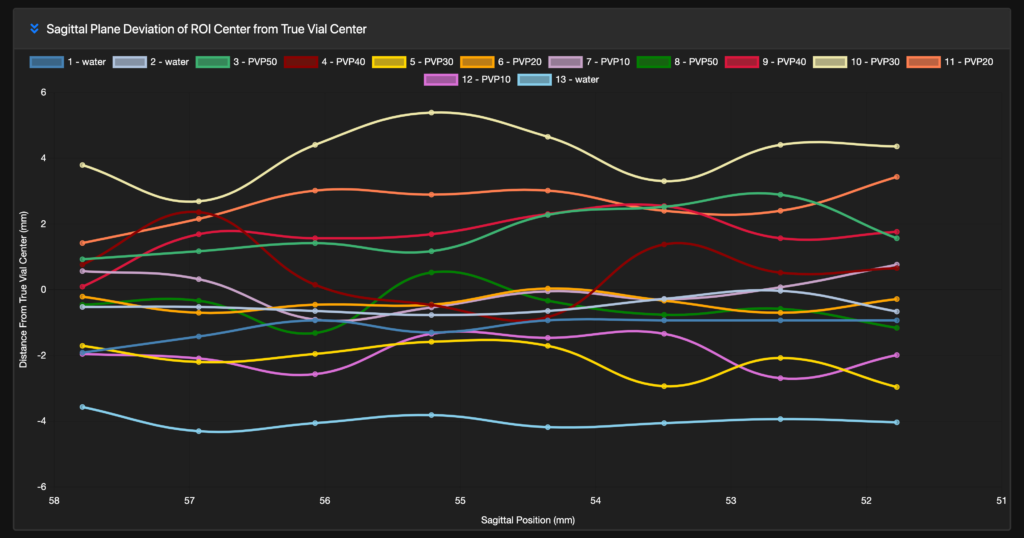 Sagittal & Axial Plane Deviations of ROI Center from True Vial Center Graphs: Read more here.