Bill Hollander, a self-educated scientific instrument maker and businessman, began his career in 1979 at JILA, a joint NIST/CU Boulder research institution. In 1993, Bill founded High Precision Devices (HPD) with one employee.  HPD grew to a 60+ employee company (sold in 2020 to FormFactor) known worldwide for excellence in engineering and manufacturing of high-quality precision scientific instruments.  At CaliberMRI (a spinout of HPD), Bill
 brings his experience and expertise to develop new phantoms and companion QC software to advance qMRI.
Sally Hatcher, J.D. is an investor, board member, serial entrepreneur, and startup accelerator faculty member. Her current work in venture capital stems from extensive experience founding and managing her own startups, then training deep tech founders to become the next generation of innovators solving critical problems including climate change, quantum technologies, and drug discovery.

Sally co-founded and was President of two companies, including Precision Photonics, a laser & opto-electronics design and manufacturing company. Starting in the garage, the company shipped high-volume product to China, and grew to a 50+ person, highly profitable venture before a successful acquisition. Her second company, MBio Diagnostics, focuses on point-of-care medical and animal diagnostics, using laser-based waveguide systems to detect up to 80 biomarkers at once. Sally's worked with several digital women's health companies, and spent a year as President/COO of a Kindara, where she shipped the first hardware product (a connected device (IoT) to generate revenue off a free app) and gained ISO 13485, CE mark, FDA Class II, FCC and HC/ICC marks.

Sally regularly consults with diverse teams of innovators who want to spinout or start up a company. Her business and law background comes from her time as a consultant with McKinsey & Co. and an Assistant Attorney General for Colorado. She sits on several boards and is active in environmental and women's issues.
Gordon was previously the first Chief Patent Counsel at LeCroy Corporation. Gordon's law firm experience includes founder of Kessler Law and Consulting PLLC, partner at the boutique IP law firm Frommer Lawrence and Haug LLP where he was a founding attorney, and associate in the IP department at Stroock and Stroock and Lavan.
While at LeCroy Corporation, Gordon developed and implemented a strategic plan for managing all LeCroy IP, oversaw patent and other company litigation, and was involved with the purchase of two companies by LeCroy. As a partner at Frommer, Lawrence and Haug LLP Gordon managed important client relationships, oversaw junior attorneys, and performed all aspects of patent and IP prosecution and management. Gordon has close to 20 years of experience in preparing patent applications, infringement and invalidity opinions, and is registered to practice before The United States Patent and Trademark Office.
Mr. Kessler holds an MBA from the Wharton School of Business, a Juris Doctor degree from Duke University, and a Bachelor's degree in systems engineering from the University of Pennsylvania.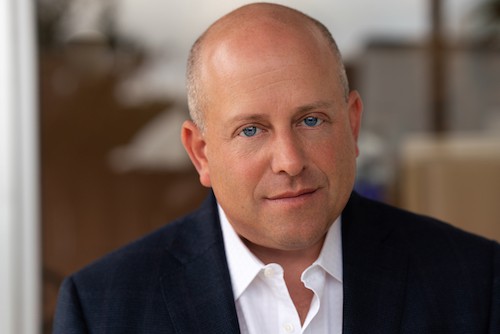 Neal Masia
Co-Founder and CEO, EntityRisk, Inc., CEO, Health Capital Group, LLC, Senior Advisor at Guggenheim Partners, Adjunct Professor at Columbia University
Neal is Co-Founder and CEO of Entitity Risk. EntityRisk's software enables healthcare innovators and payers to measure and manage uncertainty.
Neal is also founder of Health Capital Group, an economics-driven research, advisory and healthcare innovation firm where he serves as a consultant and advisor to a variety of healthcare companies and healthcare-focused investment firms.
Neal spent nearly 18 years rising through the ranks at Pfizer Inc, most recently as Chief Economist and Vice President of Patient and Health Impact. As a member of Pfizer's Senior Leadership Council, Neal advised the Executive Leadership Team and Board of Directors on how global economic forces would shape the healthcare industry, and he worked closely with the CFO on all significant strategic transactions and business development opportunities.  Neal built and managed major commercial enterprise platform functions including Global Pricing, Real World Data and Analytics, Patient-Centered Outcomes, and Market Access/HTA Methods and Capabilities. He also spent nearly 10 years in Finance, where he led Capital Strategy, International Treasury, investment allocations in Pfizer's $16 billion pension plan, and Capital Markets. Earlier in his Pfizer career Neal held roles in public policy and corporate strategy.
Before joining Pfizer, Neal worked as a consultant at the Advisory Board Company, as an economist with the U.S. Congressional Budget Office, in planning and marketing at a venture-backed insurance technology startup, and as a policy advisor to Senator Bill Bradley during his 2000 Presidential campaign.
Neal earned a B.A. (High Honors) in Mathematical Economics from Colgate University and a Ph.D. in Economics (specializing in Public Finance and Game Theory) from the University of Rochester.
Founder and Managing Director, Liberty Tree Advisors, LLC, Partner, Flagship Ventures, Managing Director and Head of Biotechnology Equity Research at Cowen & Company, Project Manager and Director of Corporate Communications at Genetics Institute.

David brings to CMRI more than 30 years of experience in management, analysis, investment, C-Suite, and Board Member roles in life sciences companies. David earned a BS in Microbiology from Colorado State University and an MBA from Harvard University.
Roger has been practicing corporate and technology law for almost 30 years, working almost exclusively with early-stage technology companies and financial service businesses.  Roger holds an A.B. from Duke University and a J.D. from University of Michigan Law School.
Roger has assisted in the capital formation, and ultimately, liquidity event process for numerous companies, and in many instances has helped effectuate a sale of institutionally funded entities to publicly traded companies.