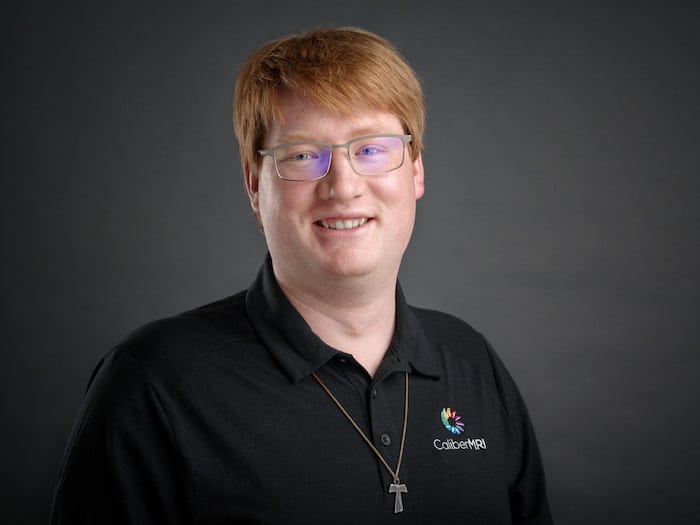 Tyler Grubb is a Biomedical Engineer who works at CaliberMRI to develop quantitative tools and necessary frameworks so quantitative MRI can be implemented in research institutions and hospitals throughout the world.
Tyler believes that quantitative MRI will improve the reliability and repeatability of diagnosis through the implementation of MR imaging phantoms and calibration software.
Tyler has a proven record of innovative problem-solving in medical device development. Tyler has five years of experience in early-stage medical device development and a Bachelors of Science in Bio-Medical Engineering from The University of Central Oklahoma.